Coloring pages of the intelligent and yet funny little penguins Rico, Private, Kowalski, Skipper, Julien, and Mort.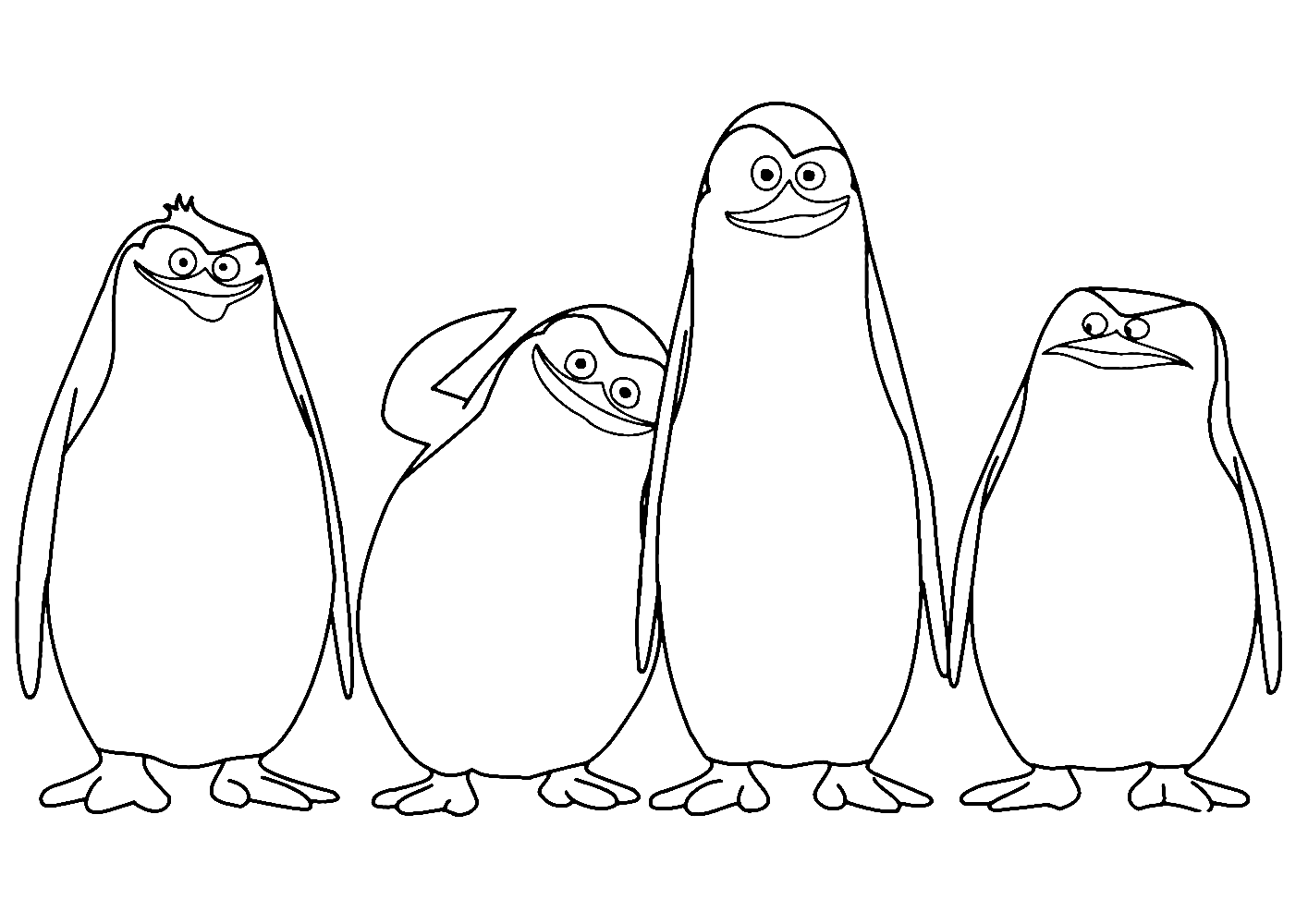 Penguins of Madagascar Coloring Pages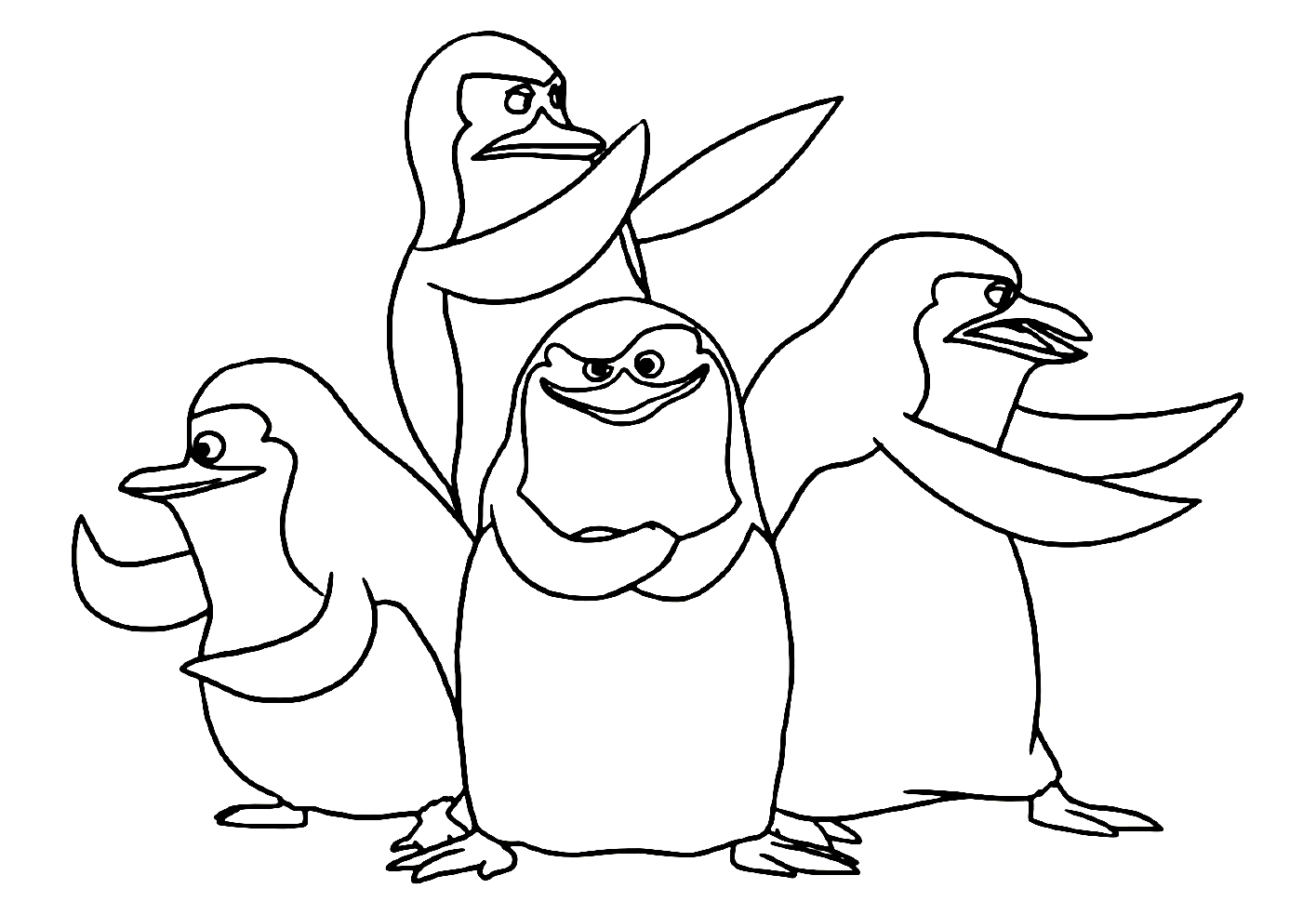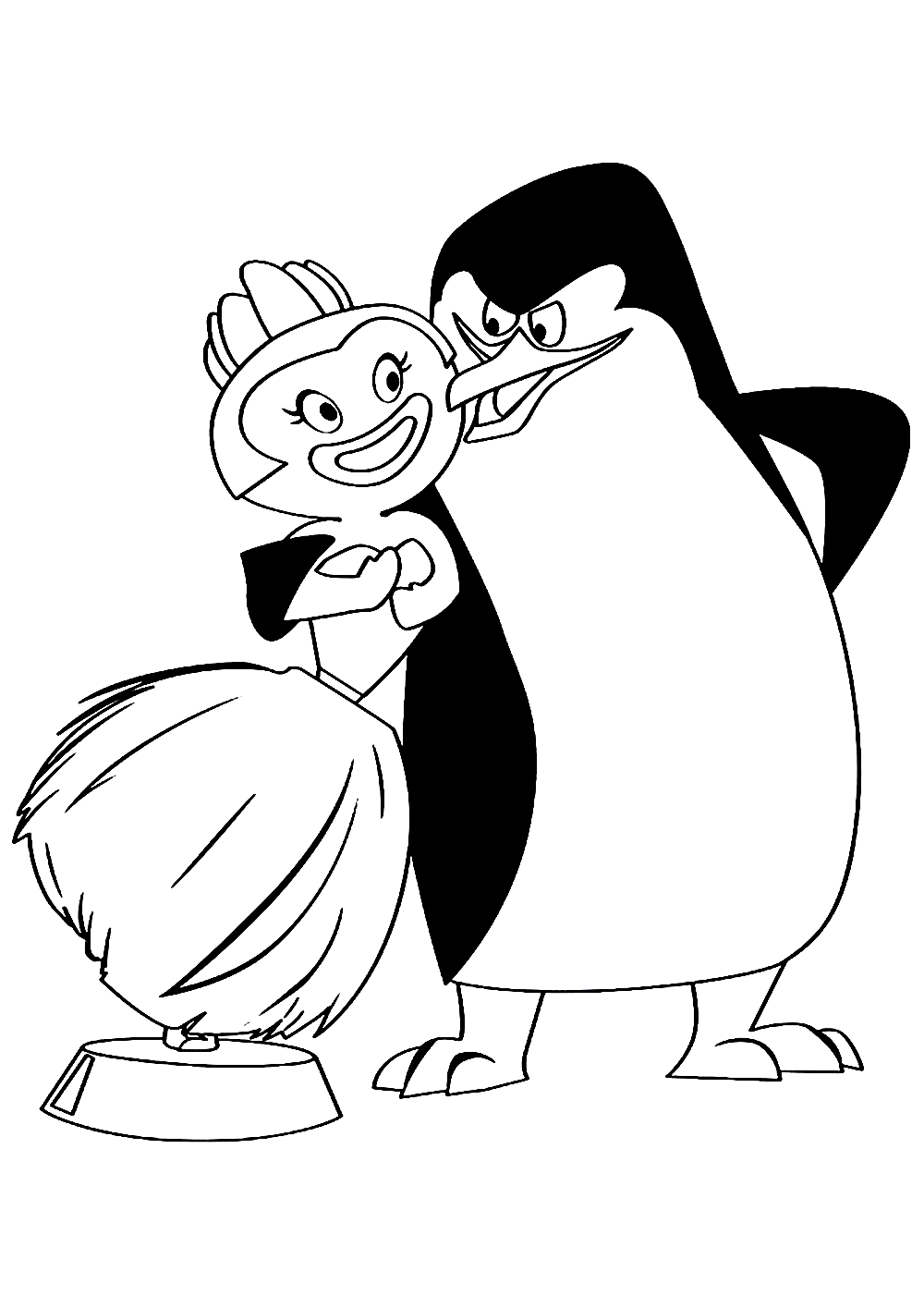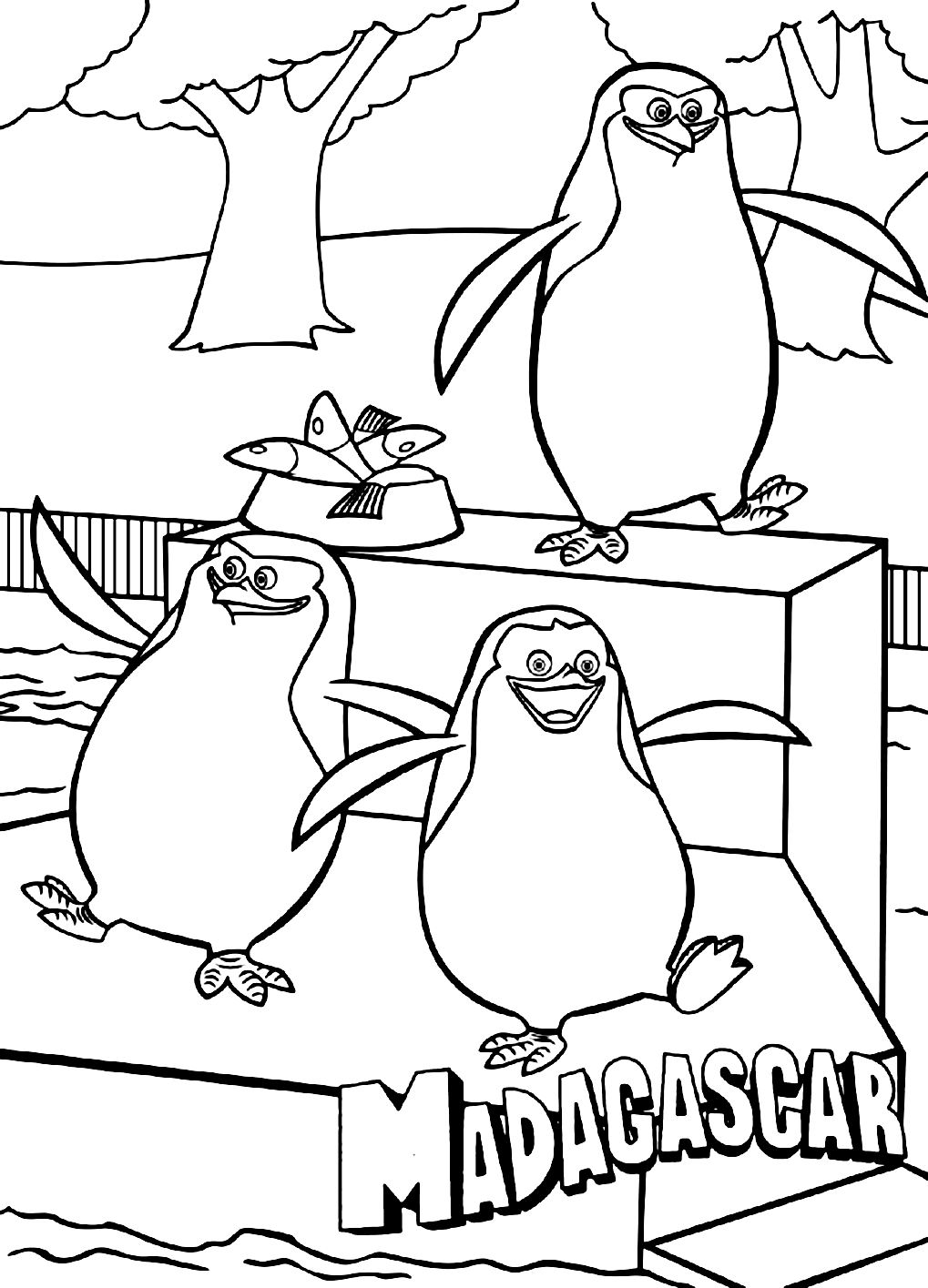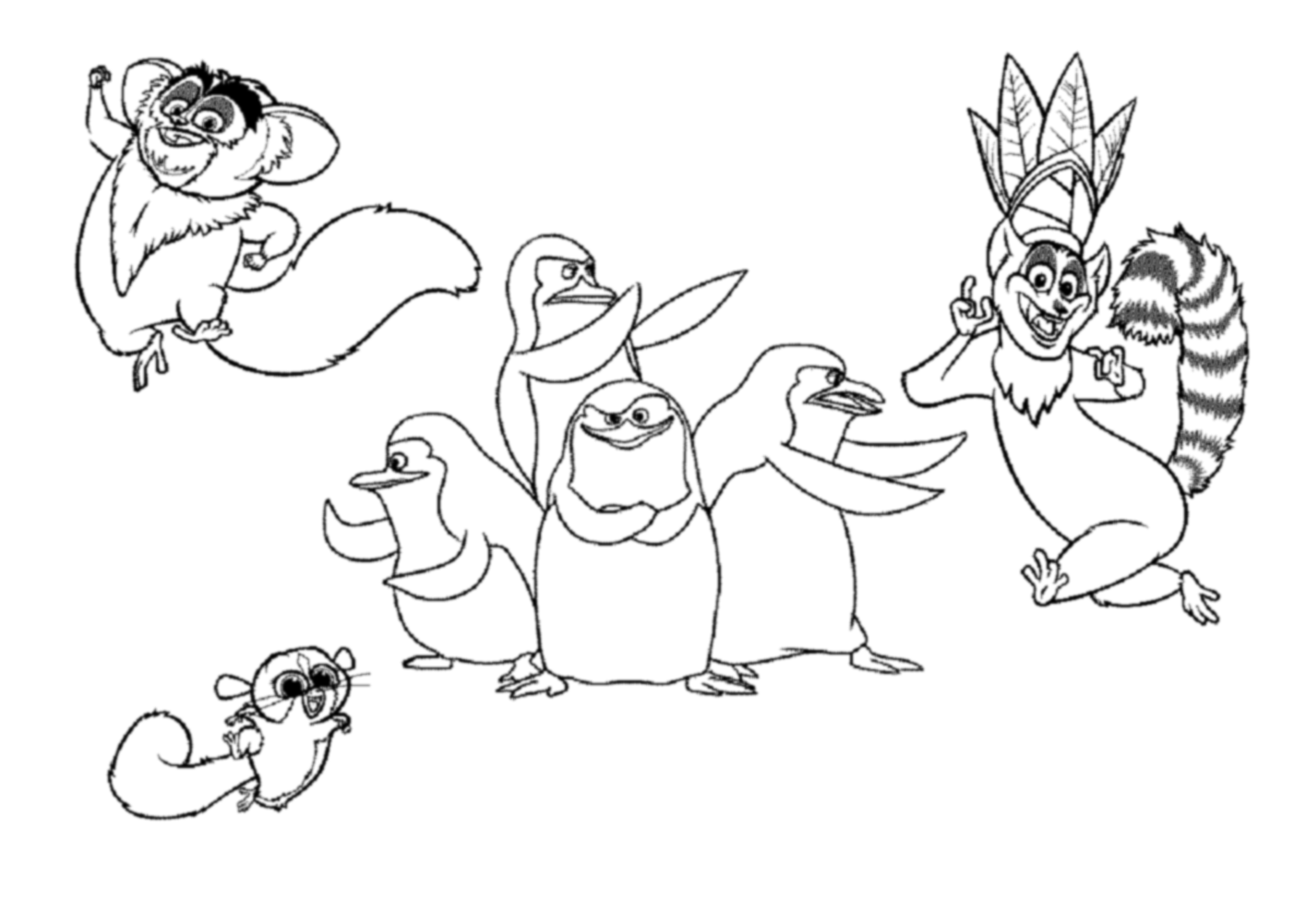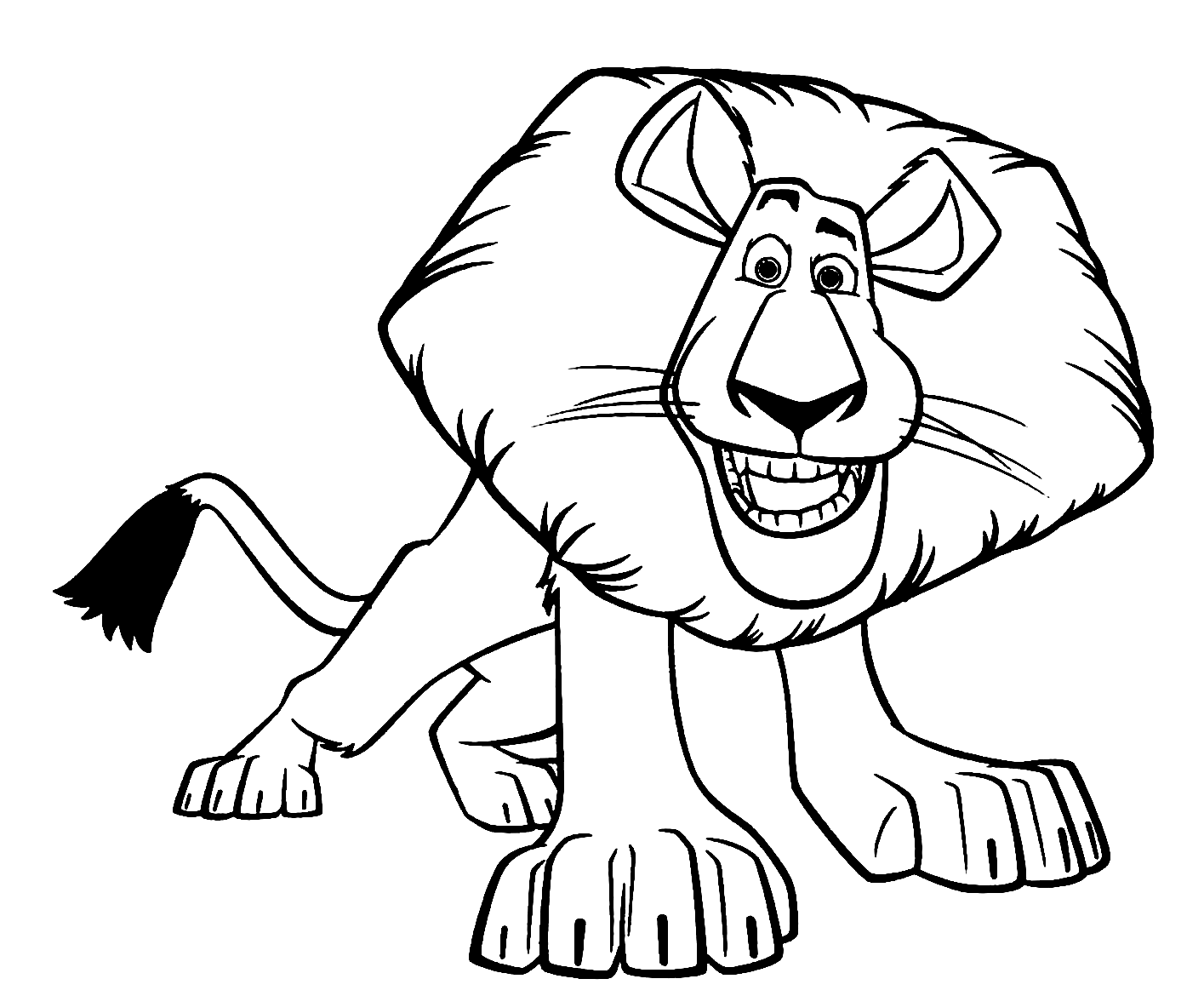 Madagascar is one of my favorite animated movies. The film delivers the pain and sadness that animals in captivity undergo, while in a zoo or a sanctuary. This is animated in a funny way making us laugh throughout the entire movie. The story revolves around four Central Park Zoo animals who are very best friends.
Alex a lion, Marty the Zebra, Melman the giraffe, and Gloria the hippo try to escape from captivity along with their penguin friends, while they are shipped to another zoo. They have washed ashore on the land of Madagascar, an African forest. They begin exploring the forest and find their places in the forest. The film captured the sentiments and thoughts of every animal in an entertaining yet effective manner.
Next time when I see an animal in captivity I will definitely feel bad for it as the movie changed my attitude towards animal sanctuaries. Though sanctuaries and zoos were build to safeguard the animals, they end up in making money giving less care to the animals. This movie is definitely worth watching and helps us understand the animal mentality with fun.